Restoration Solutions for Roxbury Water Damage
3/22/2023 (Permalink)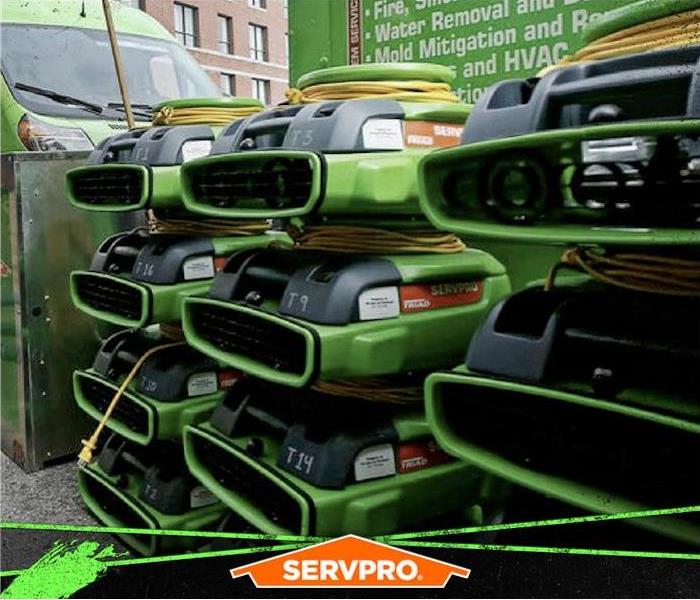 Water removal and drying--call in SERVPRO--to preserve your Roxbury home--we have the training and the advanced equipment.
Eliminating Water Damage in Multiple Ways
Water emergencies happen in our region daily, making it the most common service request for our SERVPRO professionals. We are a full-service solution for restoration and recovery from these disasters, providing:
Water Removal Services
Drying and Evaporation
Surface and Content Cleaning
Post-Damage Repairs
Rapidly Responding to Water Emergencies
With Roxbury water damage, it is important to have experienced professionals responding quickly. SERVPRO prides itself that We're Faster To Any Size Disaster, and we show this through our pre-stocked vehicles in the Green Fleet, ready to mobilize at the first notice of loss.
Removing Pooling Water in the House
Extraction is an integral part of the mitigation process to get the restoration going. Without removing standing water, materials continue to be at risk for absorption and degradation. We have several water removal tools to help:
Wet Vacuums – These extraction units provide the most versatile solutions for water removal, including portability and access to multi-story structures without the need for deploying high-pressure pump units.
Submersible Pumps – Ranging from engine-driven units providing the highest power for extraction and water removal to portable electric submersible units, pumps offer a higher volume of water removal when vacuums are overwhelmed.
Specialized Equipment – While vacuums and pumps can care for the largest portions of standing water. SERVPRO professionals must also account for absorbed water at this stage. Materials like carpeting can relieve most of their absorbed water with high-pressure vacuums and weighted extraction units.
Tools for Efficient Water Damage Drying
Drying is the most critical portion of the restoration process and is needed in every water restoration project. While each structure requires a different amount of equipment and unique placement, some of the common tools deployed include:
Air Movers - Placing high-velocity blowers at 45-degree angles on surfaces allows us to steer drying and evaporation processes with direct infusion of dry air on wet structural elements.
Dehumidifiers - Desiccant and low-grain refrigerant dehumidification equipment use different approaches to trap and remove moisture grains from the atmosphere. Dehumidification is vital to allow evaporation to continue and not oversaturate the environment.
Portable Electric Heating - Manipulating the warmth of the drying zone can often help to increase the evaporation reactions and reduce contact time for cleaning products on surfaces.
Drying Mats - For flooring types like wood and vinyl plank, drying mats can be an integral part of the restoration process. Capillary suction draws moisture to the surface where these mats are placed so that evaporation and other techniques can remove it from the structure.
Prepared for Large Loss Scenarios
In the Greater Boston area and through communities we serve like Roxbury and Jamaica Plain, commercial properties are just as susceptible to water damage as the thousands of homes in the region. As such, our SERVPRO team must stay ready with Large Loss equipment and training to manage loss effects on a greater scale than typically seen in residential disasters.
Water Damage Repairs
One advantage of SERVPRO for water recovery work is the general contractor license we provide. After burst pipes and flooding, repairs and reconstruction are inevitable. Having this capability with the restoration team means that the work gets done right after the cleanup, and you are back to normal life faster.
With Roxbury water damage incidents, professionals like ours must respond quickly. There is a finite timeline where materials exposed to water and moisture are salvageable. As trusted restoration technicians in the Greater Boston area, SERVPRO of Jamaica Plain / Roxbury can help mitigate loss and make water emergencies "Like it never even happened." Call now at (617) 466-6909.