The Leading Causes of House Fires & How to Prevent Them | SERVPRO® of Jamaica Plain/Roxbury
11/13/2021 (Permalink)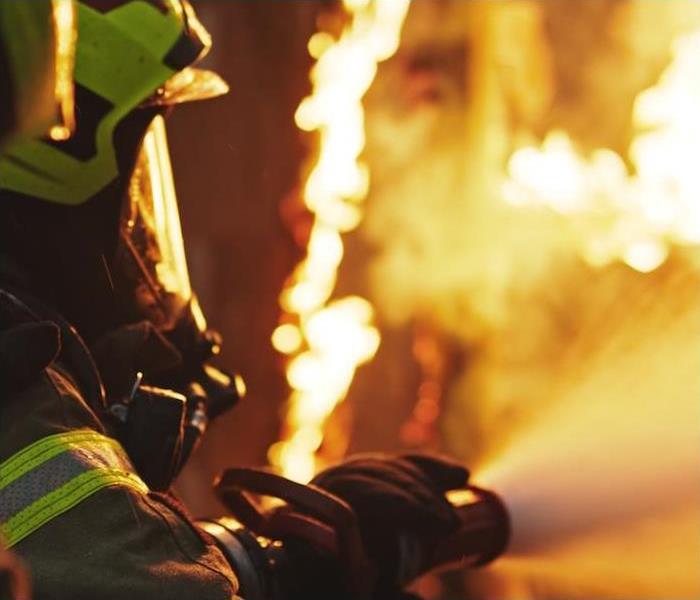 Regardless of the cause, SERVPRO of Jamaica Plain/Roxbury are here for you if your home is affected by fire.
No homeowner wants to face a home fire. Fires cause devastation and spread unpredictably. It's best to be prepared and have a plan in the event a fire occurs.
But despite all the technological advancements and advocacy campaigns, home fires still account for a quarter of all reported home fires.
Prevention is the key, so let's look at the top causes of these house fires and see if we can get that number down by learning how to prevent them:
Cooking. This is the leading cause of home fires, by far! Almost half of all house fires start in the kitchen, and the main reason is unattended cooking. Want to reduce your chance of a home fire? Don't leave the kitchen while you're cooking.
Heating equipment. Nationally, 14% of all home fires are started by heating equipment. It's a combination of things that cause this, including equipment malfunctions and accidents, but the biggest culprit is space heaters and having flammable items too close.
Electrical fires. These fires are generally caused by higher electrical demand in the home due to the increased amount of electronics. Add to that faulty or overloaded circuits in older homes, and these are the factors that contribute to electrical fires at home. Using ungrounded plugs or even placing high-wattage bulbs into low-wattage sockets can also start these fires.
Intentional fires. Arson is still an issue as well. Over 28,000 home fires are intentionally set each year. We use the word intentional because the fire was started with the purpose of burning the structure instead of an accident causing the fire.
Smoking materials. Way too many people still smoke and fall asleep. While smoking materials account for only 5% of all house fires, they are the leading cause of civilian fire deaths. These often start because cigarettes are left burning as people fall asleep and that makes the victim more susceptible.
Regardless of the cause, SERVPRO is here for you if your home is affected by fire. Contact your local team today to see how we can help.