With Fall Weather Comes New Fire Dangers | SERVPRO® of Jamaica Plain/Roxbury
11/8/2021 (Permalink)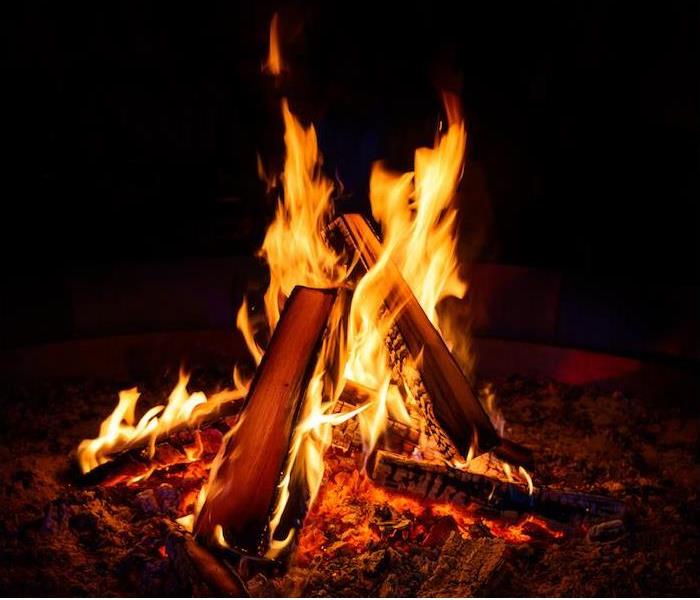 Be mindful about fall fire safety. Always remember that SERVPRO of Hyde Park/Roxbury is the trusted leader in the restoration industry.
One nice aspect of living in Boston is that we get to experience all four seasons. And fall is quickly approaching! The official start of the season is Sept. 22 this year.
Fall is a favorite season for campers, leaf-peepers and of course trick-or-treaters. There are lots of fun activities to do during autumn.
But along with the fun comes a few potential fire hazards. So grab a pumpkin spice latte, and let's look over fire safety tips for the season.
Campfires and Fire Pits
This is the season for campfires and fire pits. But when you're indulging, be sure to do so safely.
Knowing where and how to build a campfire is as important as knowing how to put it out. Start small with twigs and tinder and then ad larger stick and wood.
Use an extended lighter to start the fire if you have one. If not, consider buying one. Accelerants like kerosene or lighter fluid should be avoided.
Build your fire away from structures and other flammable items. And finally, extinguish your fire completely before leaving your campfire or fire pit.
Slowly douse it with a bucket of water to make sure no embers remain. A slight breeze can restart an ember and possibly cause a fire.
Fall Burning of Yard Debris
This time of year, yards are becoming full of dried leaves and many people like to burn leaves as a method of disposal. Make sure you check with your local Fire Department to obtain a burn permit prior to burning.
Never burn household trash or debris can that can have adverse effects like explosions or the release of toxic fumes.
Safety With Space Heaters
Portable space heaters are one of the most frequent causes of home fires in fall and winter. Following the proper safety precautions with space heaters is important for life and property safety.
Always keep your heater away from flammable objects. Make sure your heater has an automatic shutoff in case the heater turns over or overheats.
Plug any space heater directly into the outlet and avoid extension cords if possible.
If a fire hazard should turn from potential to reality in your home, remember the trusted leader in the recovery industry and contact SERVPRO to get your property fully restored right down to the smell of smoke.